New Program by Microsoft User Group Support Services
Help the SAG and PNWADG Earn Points to get software and other items.

ll Use and SHARE these links to download software and resources. ll

ll Visual Studio Express 2012 (BONUS through 10/31/2012) ll
FREE download --- Download the file and earn points for the group.
Save the file to install when you are ready ;~S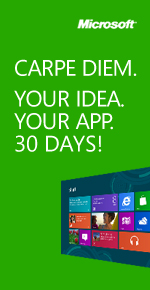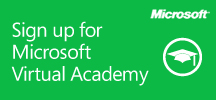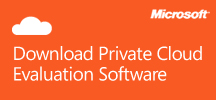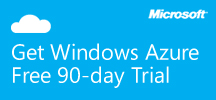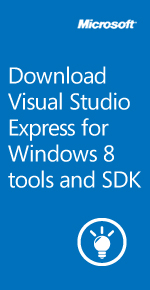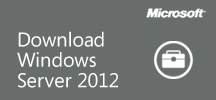 Share the links with your colleagues !!!

Learn New Technologies
Expand and Enhance your skills
Build new apps
Show us what you've created!

MORE FREE Ebooks from Microsoft

Excel Skills Builder Video Series -- Free Training from Microsoft (Feb 2012)
Learn how to customize a workbook or collaborate on a spreadsheet with a teammate. See how to make your data look great by adding diagrams, charts and much more. The free Excel skills builder training videos teach you clever tips and tricks and show you how to get more from your data by guiding you through short, quick lessons.

Improve Database Security By Removing the Data Source Name (DSN) (April 2011)
Thanks to George Hepworth for bringing these articles to our attention and doing a presentation for the Access Groups.


Clonezilla - Image Your Drives for Free -- (Tech Republic article and instructions for using Clonezilla) (April 2011)

Disc imaging is a valuable resource for disaster recovery, but it can also be used for maintaining and upgrading systems. Clonezilla allows you to clone the image of a machine and use it to restore the image to a single machine or multiple machines. In this
Tech Republic article,
Jack Wallen provides the background and walks you through the process.


Database Design Forum - on the MSDN Community Website (Jan 2010)
Under the SQL Server group, this forum is focused on the database design. The discussions include Access database design. Several of the authors and editors from Teresa's upcoming book on database design are among the founding moderators and contributors to the forum; including Doug Yudovich, George Hepworth, Jerry Dennison, and me <g>.

Moved from Items of Immediate Interest

Free eBook: Microsoft Office 365: Connect - Collaborate Virtually Anywhere, Anytime (September 2011)


This book, by Katherine Murray, shows you how to use ­Office 365 to get more done, collaborate more easily, and work more ­flexibly. You'll learn how to ­create and administer your Office 365 account, how to work with Office 365 programs, and how to share files with your team, including how to create a team site, use Office Web Apps, and hold online meetings. This book will give you some good ideas on practical ways you can put all this cloud power to work. Learn more and get links to th

e book and other resources.



Microsoft Office Professional 2010 – Student – with Access!! < $100!

(August 2011)


If you or someone you know officially has a "student status," let them know that they can get Office 2010 Professional – and yes, this version does include Access, as well as Publisher, PowerPoint, Outlook and OneNote! Limit one license per student per year. This is a tremendous savings over the standard version for students which does NOT include Access, Publisher or Outlook, and is $149! Learn more at the

Microsoft Store site:



Idera Tools for SQL Server – White Paper by Michael K. Campbell

(August 2011)
Top 10 Ways to Increase SQL Server Performance With the Hardware You Already Own
Read this white paper to learn successful techniques for improving SQL Server performance, keep up with demands, and adapt to changing business requirements. Register and download the free paper from
Visit Michael's site

for free training videos on SQL Server

,

SQLServerVideos.com

Continuing that theme with a free webinar: IT Management Considerations When Migrating to the Cloud (August 2011)


Windows IT Pro features Brian Desmond who is sharing his expertise to help you determine if and when a Cloud Solution is right for you/your company. He discusses bandwidth considerations, quality, availability, security, working with end-user devices, and much more. In recent meetings, several people have talked about a variety of ways and benefits of leveraging some form of Cloud Services, so it is good to develop a basic understanding of some of the key factors.

Register

and view the webinar.

Windows IT Pro White Paper on Protecting eMail and Web from Threat of Malware (August 2011)


With the ever increasing threats via social media, web, email and portable media, it is more and more challenging to feel protected, let alone be responsible protected against malware attacks. We owe it to ourselves, our contacts, and our clients, to stay apprised of current threats, preventions and responses. This

white paper

explores best practices for securing email and web, plus ideas for adapting to the ever-changing threat landscape.





Windows Thin PC (WinTPC) -- Repurpose your old PC and stream maintenance

(June 2011)
You and your clients may benefit from using the new WinTPC to save time and resources. See if the locked down version of Windows 7 fits with your plans.

Cool Free Apps from Microsoft

(April 2010)
SQL Server Express 2008

-- provides the essential SQL database features needed for supporting client applications and building Web sites and apps. It comes in three versions: Express, Express with Tools, and Express with Advanced Services. Based on the same database engine as SQL Server, this is an excellent option for SOHO and development. This is an excellent compliment to Access deployments, AND, it is easy purported to be easy to learn and use.

Paint.NET -- an easy to use image and photo editing program that provides the essential image editing features and even includes layers and special effects, plus it supports a wide range of image formats.

XML Notepad 2007 -- Are you customizing the Ribbon? Perhaps you're customizing some web apps. If so, you may find that XML Notepad 2007 fulfills your needs. The UI is a tree view pane on the left that provides a color-coded view of classes, tags, and values. This controls the color coded text editor which opens on the right -- and the colors and choose fonts are customizable. It provides user friendly features such as drag and drop, find and replace, incremental search, instant XML schema validation, a built-in XML Diff tool. Check out MSDN for more details and download the free program from

Visual Web Developer 2008 Express Edition. A powerful, intuitive program for quickly creating Web sites or small applications geared for home users and intermediate-level developers. It's a remarkable package that provides professional-level features --- your project can range from using basic HTML to advanced ASP.NET pages and even incorporate SQL Server databases. The introductory video gives you a quick tutorial of the main features and some of the most common tasks. Download it and let me know what you think!

SyncToy 2.0 -- a synchronization tool to help us maintain duplicate copies of files - such as on a laptop, a desktop, network server, and external backup drives. The intuitive UI opens to a screen that prompts you to select a pair of folders which are then designated as the Left Folder and the Right Folder -- talk about user friendly! It offers five synchronization methods, and it can be used as a handy backup tool - you just have to remember to use it!

ZoomIt v4.1 -- a zoom and annotation tool that can be customized to work with YOUR style of doing presentations and working with applications. And, it works with all versions Windows. To learn more or download the files

Paste as Text -- Free Customizable Tool (April 2010)
PureText, developed by Steve Miller, removes rich formatting from text, including the font and paragraph formatting. It does not modify the actual text, remove or fix new-lines, carriage returns, tabs, or other white-space. It is not intended to fix word-wrap or clean up your paragraphs. It is an easy tool to install and to use it just switch from CTRL+V to Windows+V. For more information and the download.
Windows Live Movie Maker
FREE ... turn photos into movies, create training and documentation for your solutions! How about using this and doing a demo for the groups?
Microsoft Releases Free SCCM Dashboard (April 2010)
If you use System Center Configuration Manager, you may find a significant benefit in Microsoft System Center Configuration Manager 2007 Dashboard, now available as a free download. The graphical UI provides easy access to information, is easily customized, and can present data in numerous formats, including charts, graphs and tables. The filters allow quick drill down from high level summaries to specific details. For more information and to download the file
Virtualization and Hyper-V --- a "green" light for saving time, SPACE, money and more
This is a collection of links to training, information and other resources related to virtualization.
Ever which you could replicate a desktop or other platform to test before deploying at a client's? That's just one of the scenarios that can be quickly and easily be solved using Hyper-V. Once you've tried it, you may become a bigger Hyper-V advocate than IT!
Data Encryption on the Fly with TrueCrypt (April 2010)
Free open-source encryption software that is easy to use to provide real-time, transparent data encryption. To learn more and download the documentation and software, visit TrueCrypt.
Microsoft Virtualization Training Portal
You can download the server for free, read the white papers, take some tutorials, and put it to work.
Training and exams on virtualization, even free e-learning options
TechNet Videos and other How To's
Go Green AND Save Money with Virtualization
Learn about saving energy and resources with the Hyper-V "Green" Toolbox

FREE Microsoft Hyper-V Server 2008

News books and more about Understanding Microsoft Virtualization Solutions
VIRTUAL HARD DRIVES ...
Microsoft's center for learning, downloads and other resources related to VHD

WINDOWS SERVER 2008 R2 -- SP1 Beta
Learn about the features, power, BENEFITS and system requirements. Get the FREE downloads!
Windows 7 --- Learn, Use, Download, Resources
Fast, Simple, Powerful --- an intuitive operating system may sound too good to be true. You owe it to yourself to learn more. This may become your starting point to find all the resources you need to learn, compare, and get ready to install.
First Look Microsoft Office 2010 Free Ebook -(Feb 2010)
14 chapters that introduce some of the new features and benefits of Office 2010. Available in PDF and XPS formats.

SQL Server 2008 Today Trial Software
Download a free, fully functional 180-day trial version of SQL Server 2008 and SQL Server 2008 Feature Pack today. To help make the most of your evaluation, you will receive five e-mails during your evaluation period that, depending on which download option you select, contain resources specifically designed for IT professionals and developers. Before downloading and installing SQL Server 2008 be sure to use the link to evaluate the system requirements – avoid undue complications with your configuration.
Download SQL Server 2008 Feature Pack
The SQL Server 2008 Feature Pack is a separate download from SQL Server software. This collection of stand-alone install packages is designed to provide additional licensed functionality for SQL Server 2008. It contains 17 new redistributable and backward compatibility components and add-on providers.
SQL Server 2008 SP1

Oregon SQL Developers Professional Association
The Oregon SQL Developers (OSQL-d) Professional Association provides opportunities for SQL Server developers, .NET developers, and SQL Server administrators to meet and discuss SQL Server technologies that are of specific interest for developers. Visit their website to learn more.
Regular Expressions ... parse and manipulate text Visual Studio Tips and Tricks
Regular expressions help you find a character or pattern and then perform a function. You can use it to edit, replace, extract, or build a string. You can even vary the function based on the value. Microsoft has provided a series of free webcasts view webcasts You might also want to visit RegExLib.com, a site with over 2,200 expressions.

What's so great about Office Excel PivotTable reports? (August 2008)
Learn about the powerful Microsoft Office Excel 2003 PivotTable(r) feature, which organizes, summarizes, and analyzes your data to reveal its meanings.

Browsing with More of What you Want and Need
Internet Explorer 8 offers better protection, connects to more services, and gives you more options and control. See how IE 8 can improve your experience.
Run IT on a Virtual Hard Disk
Using the power of virtualization, you can now quickly evaluate Microsoft and partner solutions through a series of pre-configured Virtual Hard Disks (VHDs). The Microsoft Virtual Software experience gives you full access to a number of server products on a pre-configured virtual machine. You can download the VHDs and evaluate them for free in your own environment without the need for dedicated servers or complex installations. Download the application of your choice and start evaluating the software for your environment immediately, for free.
Windows Live SkyDrive - Online File Storage
Microsoft is now offering 5 GB of FREE, password protected, online file storage! Store your photos and other files so that you can retrieve them from anywhere, share them with friends, or share them with the world. Check out your options at

Windows Live Search
Microsoft has launched a new promotion that enables you to get cash back when you shop online using the Live Search Cashback site. Simply go to the Live Search Cashback site and search for the products you want. When you purchase one of the Cashback items, you receive an e-mail notification that the purchase has been added to your Cashback total. The total earned is then paid out in cash to you when a minimum balance is reached.
Product Key – Lost and Found (Sept 2008)
Finally, we have guidance on how to minimize the pain and frustration from loosing a product key. If you've lost a produce key in the past, you may have begrudgingly purchased a replacement program. Well, that doesn't need to be the case, in fact, Microsoft has provided instructions on how to get a replacement key, in KB811224

MSDN – Virtual Labs to Test-drive Code samples (Sept 2008)
How many times have you seen a code sample but didn't try it out because you didn't have the software configuration or you didn't want to risk unexpected impact to your system? Now there's a simple and convenient solution. MSDN provides virtual labs so that you can try out many of the code samples. Better yet, there's a split window so that people can read the MSDN article in one pane and use a second pane to contain the test environment!

PrimoPDF – The World's #1 free PDF Creator ... (at least according to them) (Sept 2008)
PrimoPDF offers both a free and professional version that will work with Windows 98 through Windows Vista and can work with over 300 file types. Willie really likes PrimoPDF for client installations because it is remarkably simple and leaves a VERY SMALL footprint. Check it out and let me know what you think.
Recommended by some of our members ;~)
Access 2003 Solution Center (July 2008)
Find the materials and answers that you need for Access 2003. Downloads, articles, tutorials and other reference materials are conveniently listed in an easy to search fashion.
Database Issue Checker (10/10/06)
Access MVP, Allen Browne offer tips and utilities for casual users through expert developers. The Issue Checker can be used during development or to trouble shoot legacy files.

VIRUS AND HACKER ATTACKS (10/10/06)
BBC article study results showing that a typical PC might suffer from more than 50 attacks per night.

Searching Your Hard Drive (10/10/06)
Advisor Magazine has recently released (made free for download) an excellent article that walks you through and provides the code for three methods to search for a file. "Find Your Data" by Access MVP, Doug Steele, can be downloaded from http://zones.advisor.com/doc/16279

Save As PDF, XPS or PDF or XPS (10/10/06)
Office 2007 Add-on's allow users to save files in PDF or XPS formats. As promised in June, Microsoft has posted free add-ons and they are allowing computer makers to strip the XPS functionality from Windows Vista operating systems. Yet another whirlwind to toss around the consumers. But, the key thing is that the add-ons are currently available and they work with Office 2007. There are three separate downloads.
Save as PDF Save as XPS Save as PDF or XPS
And, if you want to read more of the story, here's the article from TechWeb.

Keyboard shortcuts for Microsoft Office (June 2008)
It is sometimes quicker to accomplish tasks with simple keystrokes rather than by using your mouse. Discover how to get a full list of keyboard shortcuts, and learn and practice ways of using your keyboard rather than your mouse.

Expressions in Access (10/10/06)
If you're like me, it is often easiest to learn from an example. The online help for Access provides several examples of commonly used expressions. Microsoft Assistance